Trusted showroom that houses a collection of unique pieces. At Oggetti Designs, our professionals assist on curating the perfect image ready project. Our new showroom is home to all Miami & Broward designers but also home away from home to all designers across the country.

Working with small ateliers, Oggetti now showcases its own unique style alongside other highly respected lines including:


Founded in 1975, Oggetti Designs has been at the forefront of contemporary design for the past half-century. Our collection consists of furniture, lighting, and accessories developed with artisans from around the world. Constantly searching for unique pieces that guarantee comfort, quality and exclusivity that compliments a space.



Oggetti sources unique pieces that are created by talented designers with innovative perspectives.  

Interior designers choose Oggetti for statement pieces that become the conversation in a room.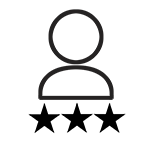 45 years of unique design developed with artisans from around the world. Manufactured with the highest quality and built to last.


Our goal is always to promote unique designs from new & young talent overseas and exhibit their designs to the American Market. We are constantly sourcing new products, so you can count on an ever changing inventory to keep design up to date. When it comes to beautiful pieces that are fun to explore, Oggetti sources from talented designers that meet our clients standard.

Known for our bespoke coffee tables