When it comes to authentic art pieces that are one of a kind, we are the company to trust. At Oggetti Designs, we are the professionals that will leave your home looking luxurious and elegant. You will be the proud owner of a furnishing or accent piece that is not owned by anyone else in the world. We feature the best high end furniture Miami designers and locals turn to for their interior designs. Call or visit us today for more information. We are located in the United States..


Working with small ateliers, Oggetti is able to showcase its own unique style alongside other highly respected lines including Alexandra Von Furstenberg, Bontempi, and Della Robbia.

Founded in 1975, Oggetti Designs has been at the forefront of contemporary design for the past half-century. The line consists of furniture, lighting, and accessories developed with artisans from around the world. Over the last few years, Oggetti's growth has been fueled by its furniture line, with unique designs from the Philippines and a now a stone and marble collection from Italy.



When it comes to authentic art pieces that are one of a kind, we are the company to trust.

Interior designers choose OGGETTI for statement pieces that become the conversation in the living room.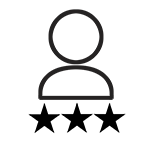 Developed with artisans from around the world with unique designs supporting emerging artisans from Philippines & Italy.
Our goal is always to promote unique designs from new & young talent overseas and expose their designs to the American Market. We are constantly sourcing new products overseas, so you can count on an ever changing inventory to keep you coming back for more. The prices we offer are also unique. When it comes to beautiful pieces that are fun to explore, it seems almost ridiculous to place a price tag, however, we take pride in offering the fairest deals for these works of art.

We are well know for our Coffee Tables